Hey Newgrounds!
Are you an animator who makes cartoons!? Need some backgrounds? Maybe I can help you, I'm looking for more animators to collaborate with!
I can do them free of charge, but with a few caveats
-It's something you're working on independently, not work you're producing for someone else/a client (in that case I'm willing to negotiate a fair price).
-You've got a few previous front page quality animations already on Newgrounds (or can show me existing work somewhere else of a similar quality)
-I would like to paint these backgrounds in Photoshop even though most of my previous work are vector Flash backgrounds, I've been trying to improve on my raster painting skills lately.
-I'm not looking for any particular scope of project. Need one background for something simple for Animonthly/Loopdeloop or working on something ambitious, either way I may be interested.
-The backgrounds won't be exclusive. I'm going to put the source files up in a bundle that others can purchase and use. I'll probably use them for other things too.
So, If you have a project in the works or you are starting one soon and you think I might be able to help you, let me know! You can see examples of my background work over at BackgroundArt.net

Speaking of background packs, I recently made a background pack #3 available on my Gumroad store, it's the result of the last time I made a similar collab offer. If you want to see the source file of a flash background with 61 layers, take a look!
If you want updates on future background packs or on everything else I work on, my Twitter is the place I post most often!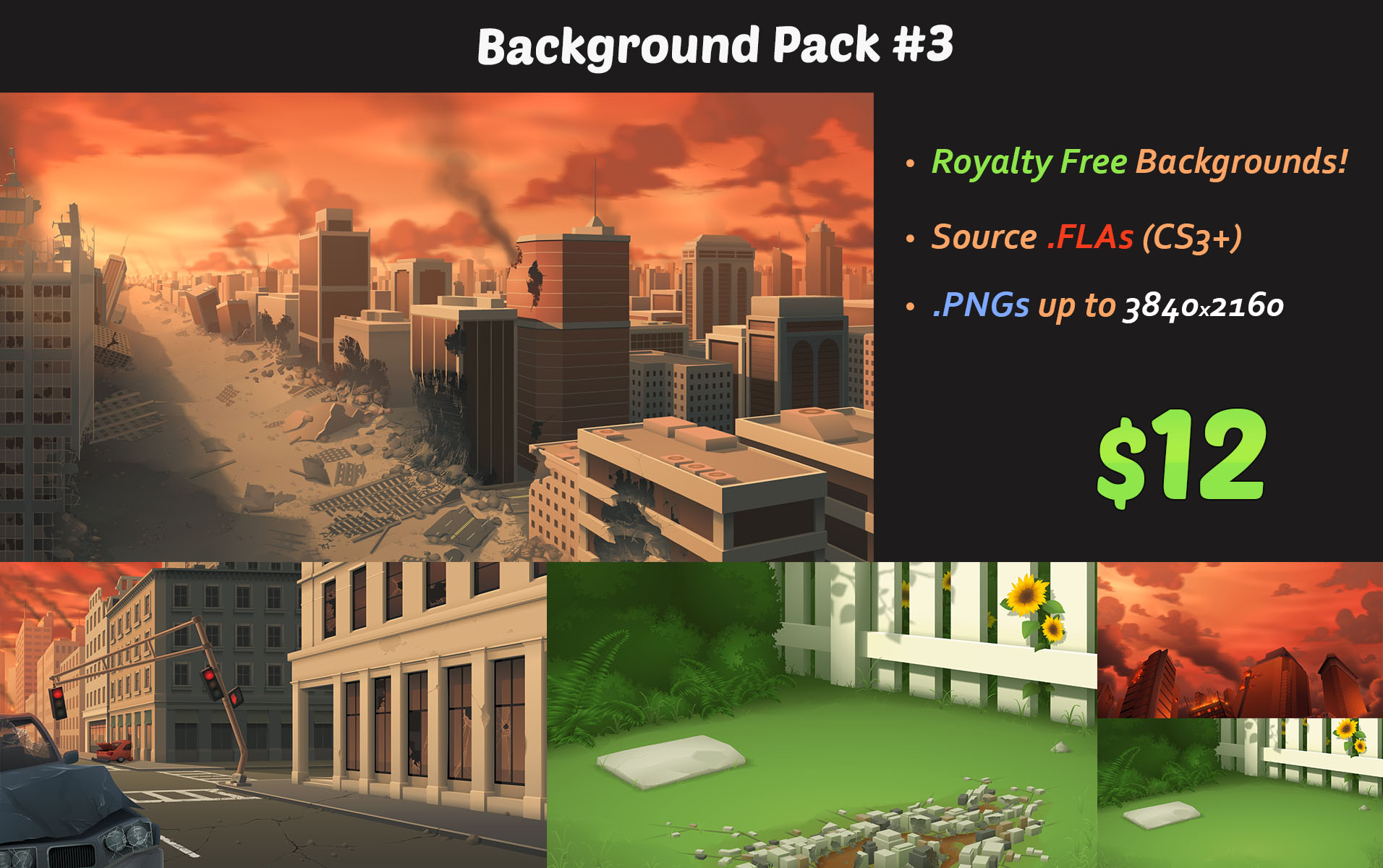 Here's one background I once painted in photoshop, and some of my vector stuff too: