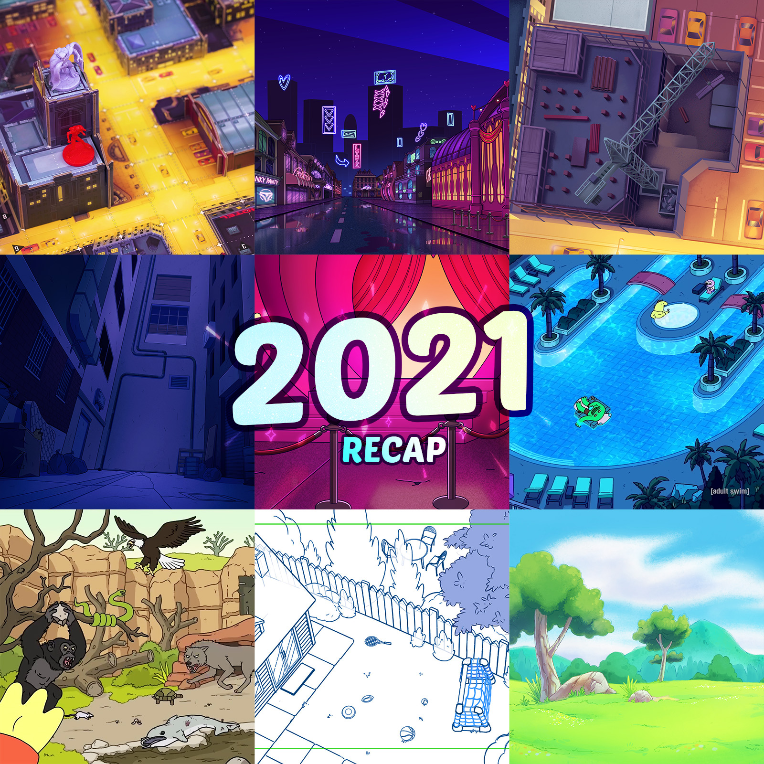 Hey Newgrounds, hope you are all having a great holiday season.
2021 is coming to a close, and wow, it's been a big year! It had an exciting start - 12 months ago I had just found out Smiling Friends was being made right here in Melbourne and I had been offered future work on it. I was also finishing up one of the coolest freelance gigs ever: illustrations of the game board and 3D buildings in Ravensburger's Disney Gargoyles: Awakening board game.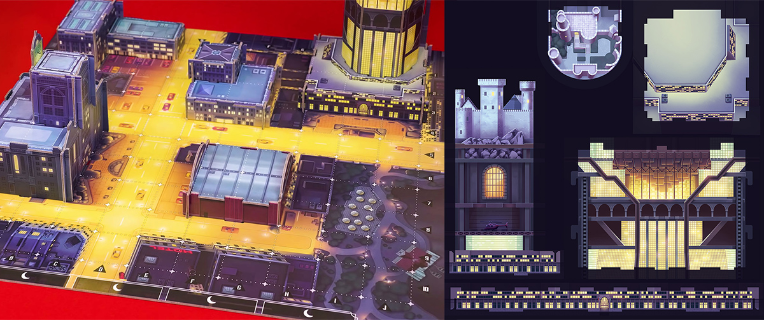 In January I painted a couple of backgrounds for a Flashgitz toon 'Charizard.'
After Gargoyles, I worked on layout for a really fun and stylish project with an amazing team of people at Unlisted that's still under wraps.
I jumped on Helluva Boss as a background artist! Episodes 6 and 7 are out are the first ones I worked on and here's some BGs I did: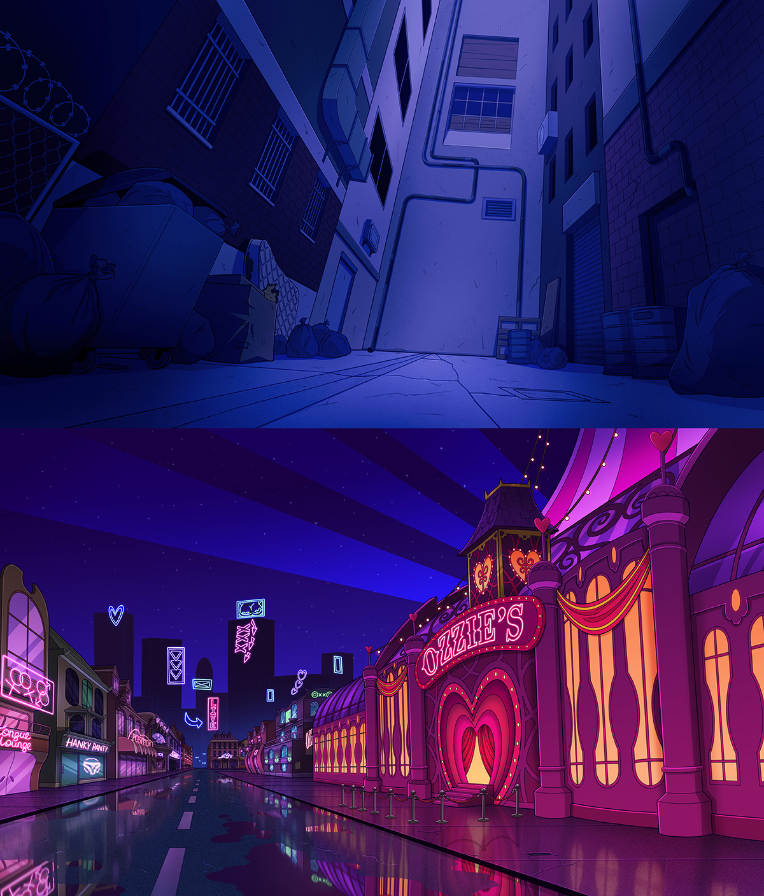 After my last day at Unlisted, I started immediately the next day at Princess Bento Studio (A new studio formed as a partnership between Bento Box and local production company Princess Pictures) as a background designer on Smiling Friends. It was very exciting to be part of a brand new studio and also work on the full series of Smiling Friends after being involved in the pilot back in 2019 with Studio Yotta. Smiling Friends airs in just two weeks on Adult Swim on January 9th. Here's two shots from the trailer with backgrounds that I got to design.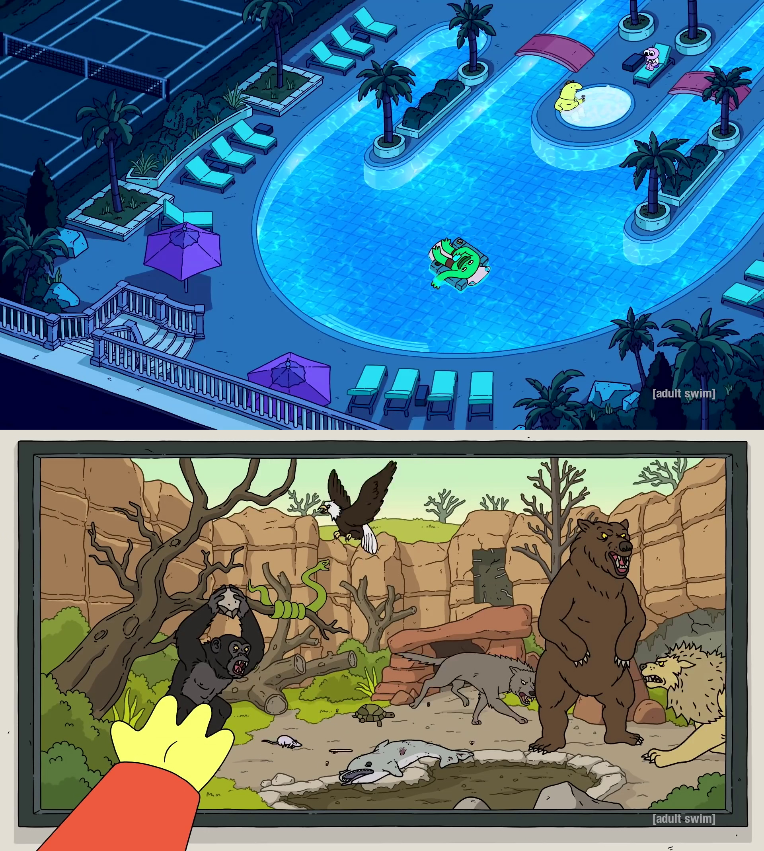 I helped out Studio Yotta on a few backgrounds for a yet unreleased project.
Tig Notaro: Drawn is an animated comedy special that was released in July. I had done some layouts back in 2020 for Studio Showoff, who worked on the Van Halen segment.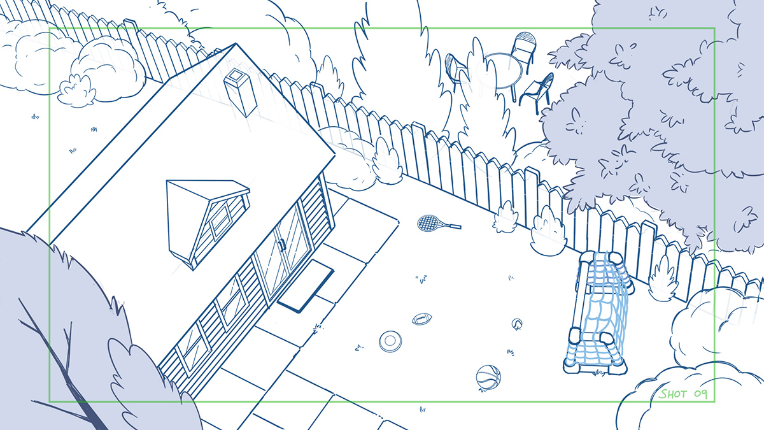 But the most exciting project of 2021 started later in the year. I got offered a background supervisor role at Princess Bento on a project straight after I wrapped on Smiling Friends. It's a huge career milestone – a lead role on a full TV series was a long term goal I had set for myself. It's been quite hectic being in charge of ten artists and I barely have time to draw, but it's the most rewarding job I've ever done. The influence I get to have in shaping the entire look of a show and how every background and layout has my stamp of approval is just so unbelievably cool to me. Just you wait until you see what we're working on – it's one of the funniest damn shows ever made.

(The view at Princess Bento's balcony. After almost 20 months working from home due to the pandemic it's great to be back in a studio, especially one like this!)
I started writing some articles in 2021. The most popular was my one about what to put in a background art portfolio. I hope to write a few more next year.
I'm pumped for 2022! I plan on starting a background art discord sometime soon. I want it to be a place with resources and focused discussion on backgrounds and layout for TV animation as well as occasional challenges suited to anyone practicing or putting together pieces for a background portfolio. I'm also itching to get back and finish the animated series I'm on at Princess Bento and paint even more Helluva Boss BGs and any other cool projects I don't know about yet. Happy New Year!
Also Smiling Friends trailer if you haven't seen it: