Hey Newgrounds! It's been a real busy few months that I've hardly posted much, so here's a quick update on a few recent projects.
Smiling Friends
I wrapped up on Smiling Friends as a background designer a few months ago. It's such a cool show and you MUST see this teaser if you haven't already! I got to design the original forest key background that the BGs in this teaser are based on.
Disney Gargoyles: Awakening
In August, Ravensburger released the board game Disney Gargoyles: Awakening in which I did the illustrations for the game board and 3D buildings. Really can't believe my luck to get to work in this, on both an animated cartoon and board game all in one!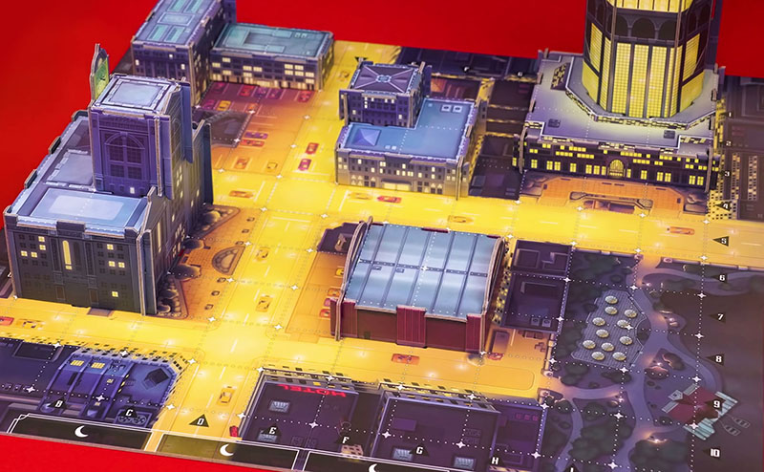 Helluva Boss
I've been doing a bit of background work this year on Helluva Boss since episode 6. Here's some I worked on from the latest episode: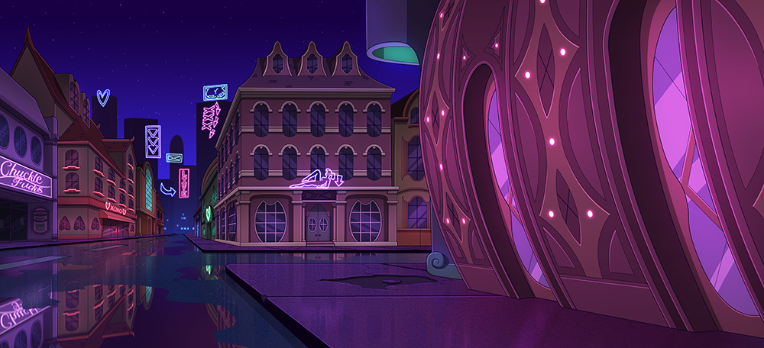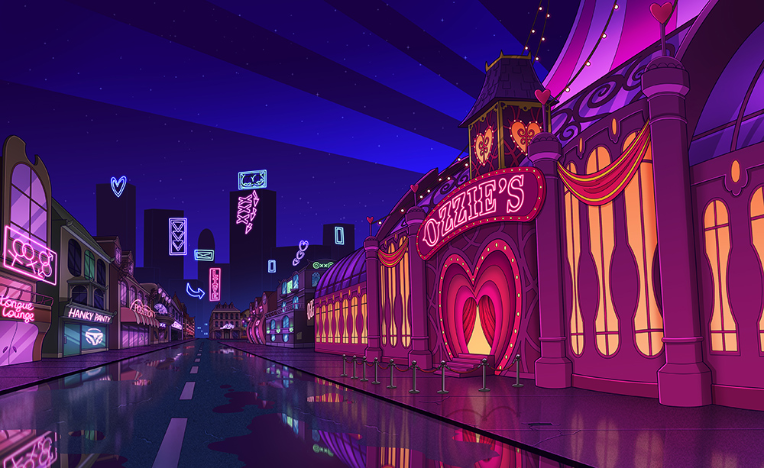 Background Lead!
But perhaps the most exciting project of all is that I'm currently working on a show as a background lead! Getting to be a lead on a full animated TV series has been a career goal of mine for a while so I am pretty excited! It's a Michael Cusack (co-creator of Smiling Friends) show and it's gonna be amazing!